BLF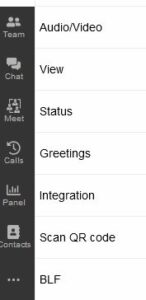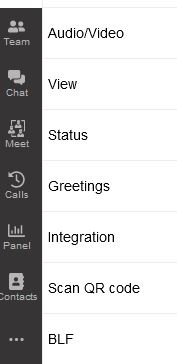 BLF stands for Busy Lamp Fields
On your Desktop phone, you have rows of buttons. Some alongside the LCD Display on the phone, others on the panels on the right of the dial pad.
These are your BLF Buttons.
Each phone model will have a different number of BLF buttons not always located in the same place.
Utility phones may only have 3 or 4 BLF Buttons that are not programmable at all.
Selecting what you want to program.
You have several options to program a BLF. You can select an option from the Dropdown next to the BLF you want tp program.
Blank: As the name implies, setting a BLF to Blank turns it off.
Line: Setting a BLF to Line will show incoming lines that are busy, or on hold. This is similar to the Line Buttons on old analog Phones. We recommend that at least the first 3 or 4 lines be set as Line.
BLF: We recommend setting any internal extension as BLF. If you select BLF you can only select an existing extension. The advantage of setting it as BLF is that by pressing the BLF Button you can dial an extension or transfer a call to an extension. If the extension is free. The button will light up Green. If it is busy it lights up Red. This is a useful indicator as to the status of the extension.
Speed Dial: A speed dial can be used for dialing internal extensions. For users extensions it is better to use a BLF. Speed Dial can be used to set up internal Dial Codes or extensions linked to paging systems as an example.
Custom Speed Dial: a Custom Speed dial allows you to setup a BLF button to dial and external Number. If you have external number that you calls often, use this option to program a BLF Button.
Agent Login/Logout: If you are a member of a Queue, you programs the BLF button to log you in or out of the Queue.
Change Status: You can program a BLF button to change your Status to a given Status.
Arranging the Order of BLFs
On the left hand side of the BLF there are 3 Dots and the number of the BLF.
Select the BLF by selecting the 3 Dots and the Number and hold down the Left Mouse Button to drag the BLF up or down the list to re-arrange its order in the list.
NOTE: The Changes, Additions and Re-arrangement of you BLFs to your Desktop will not show up immediately. The next time you phone polls the PBX for changes, it will download any changes you have made.