Account Settings
Account Settings enables you to manage many aspects of your extension.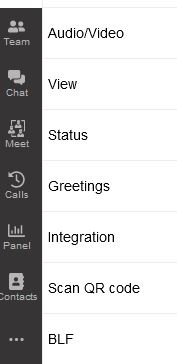 To open account settings, click the 3 dots at the bottom of the Main Menu.
From the Menu that opens up, select Settings.
This will open a second Sub Menu. Select what you want to edit.
Bear in mind that changing settings like BLF keys may not update immediately on your Desktop Phone and it may take several hours to update the changes.
Other changes take place immediately.